Two Essential Apps For Law School Students
The days of just needing pen, paper and some books to get through law school are just about over. Going through law school without being at least a bit tech savvy will make your life as a student much harder. There are lots of apps available today that can help you with everyday tasks you will perform as a student. While no app is going make law school actually easy, some of them can help you organize your student life a bit better and make some of your coursework a bit less painful and time consuming. Below we discuss two apps that we believe could be essential for many law school students.
Evernote
As a law school student you'll probably take a lot of notes for all your different courses. During classes you'll have to take notes, while you are working on projects for a course, and then when you are actually studying from your notes, you'll probably take a bunch of notes again. While many people still prefer taking notes on actual paper, this can get cumbersome over time. Especially if you aren't that organized, notes can get lost or you may have a hard time finding where exactly you wrote down that piece of crucial information that the professor shared. If this sounds like you, you may want to consider using a note taking service such as Evernote. Evernote is a very robust note taking app that's available for Windows, Mac, iPhone, Android, the web and other platforms. All the notes you take are synced to the cloud so you can always access and work on the last version of your notes from whichever device you access them.
Evernote allows you to group different notes in notebook and sub-notebooks, which is great for organizing your notes. You could for example create a notebook for each course and then sub notebooks for different topics that the course covers. You can add text, images, drawings, PDFs, audio and more in the notes. When Evernote syncs images to their cloud, they even perform text recognition on them so you can actually search text in photos. This can be really handy if you take a photo of a course book page for example.
There are also a number of add-on applications that sync up with Evernote such as Skitch, which allows you to mark up photos and images and save them in Evernote. Evernote has a free version, which likely offers all the functionality you need. There's also a premium version with some extra features and more space in their cloud.
Wunderlist
This great, free todo app is great for organizing your day. You can make different todo lists (e.g. one for each course you are taking) and quickly add todos, with or without a due date. You can also share todo lists with other students or friends, which is great for organizing collaborative projects. You can also use this to share a grocery list with your roommates so you always know what needs to be bought at the supermarket. Wunderlist is available for just about any mobile and desktop platform so you'll be able to sync to any type of device you or your friends have.
Zane Schwarzlose is a writer at Colley and Colley, LLP, a personal injury law firm in Austin, Texas. Zane is glad he doesn't have to worry about taking notes in law school.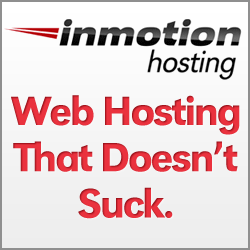 Tags: Law School apps