We have to confess that Mac OS tips about working smarter with various media can really be a lot of fun. What makes it even better is you are having fun while increasing your computer skills. If you love working with videos, then there's a lot that is possible especially with EPUBs. We always tell people to learn how to make great looking EPUBs and even for work. They can come out looking very professional which will only be a positive reflection on you. So in this article we will show you three Mac OS tips that we are sure you will love.
If you want to create EPUBs and make them interesting with various types of multimedia, then that is definitely doable. You can quickly embed video or any images as well as audio. But remember there is not a tremendous about of latitude about doing it. What you need to do is hit the button for Add when you see the dialog and from there you can choose the files to embed. There are special considerations for video if you want to use that. The video format has to be iPhone compatible, but there are tools and apps available to make that easily done so no worries.
We all have our various address books here and there, and sometimes it is nice to be able to do a little more with them. For example, you may want to add a pic to your entries just because it is handy and cool. Now you can do that using OS X Lion, and all you will be doing is taking your Address Book and the Faces feature in iPhoto and linking the two together. You will need to click on the Faces icon once you double-click on the pic for your contact. You will be able to look through the iPhoto library to find the person you want. Then you simply choose the image, and you can also change the image dimensions as necessary.
You can really go to town with your Mac Os when it comes to apps that are cool and very useful. So here is an app you may want to check out and explore. The Xcode app is a toolkit that lets you program and development your own apps to be used in Mac OS X. What is also really nice about this is it is totally free from Apple's App Store. One thing you can do is make your own widgets for the Dashboard and really make your machine unique in many ways. We think this is at least worth exploring, but we believe you will get totally hooked on it once you learn how to use it.
We have really become more interested in apps-related Mac OS tips because the apps are so cool. But hey, don't let words like development scare you because you can learn how to do it. All you need to do is start small and work your way up. You can easily and quickly build small apps for your own use, and be careful because it can get addicting.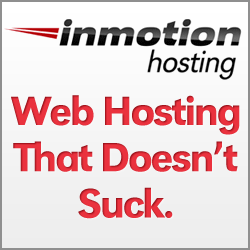 Tags: Mac OS