Data centres are computer centres serving as a facility to house computer systems and related components such as storage systems and telecommunications systems. The data centre is designed to include a backup power supply, environmental controls such as fire suppression, security equipment and redundant data communication connections.
In short, a data centre should be spacious; temperature-controlled, secure, reliable and redundant, where operational is the keyword rather than ornamental. But that's not a hard and fast rule, as some of the coolest data centres in the world are quite showy.
A prime example of how a data centre can save the day is the Westland Bunker in Montgomery, Texas, which is the location for US Continental Airlines data centre. Constructed by a paranoid, but a very rich oilman, the bunker was constructed 60 feet below ground. One September when hurricane Ike homed in on Houston, the operations centre for Continental went dark but it was business as usual, thanks to the data centre 42 miles north of Houston and 60 feet underground.
Here's a list of the data centres that stand far above the crowd:
Pionen Data Centre
Pionen Data Centre in Sweden was established in a Cold War defence bunker approximately 100 feet below Stockholm's streets. Making use of military style technology, the centre uses dual submarine engines to power backup systems, should the power grids fail. Thanks to the sophisticated technology, H-bombs will not have any effect on this data centre's performance. To augment the aesthetics of the place, greenhouses, a giant salt-water fish tank and an artificial waterfall have been included.
Citi Data Center
Citi Data Center in Germany (Frankfurt) is considered one of the coolest data centres with its fresh air cooling systems and reverse osmosis for reduced sediment build-up in the centre's cooling towers. With this type of cooling system, the centre is able to save 13 million gallons of water each year. Through virtualisation the data centres has effectively reduced the number of physical servers in use. The building's green roof helps to keep it cool. Green walls made up of living plants aid in promoting biodiversity.
Emerson Data Center
Emerson Data Center in Missouri, USA has a primarily solar panelled roof to reduce the colossal power consumption needed to run the 35,000 square foot centre. Though the solar panelled roof only generates approximately 100k watts of power, it is still useful.
Clumeq, Université Laval
Clumeq, Université Laval in Quebec, Canada is situated inside a renovated accelerator facility used for atomic research. The Van de Graaf atomic research centre was renovated to house the data centre. The total square footage of the place is 2,000 feet with data equipment spread over three levels.
@Tokyo Corp Data Center
@Tokyo Corp Data Center in Tokyo, Japan – has one of the most dramatic hallways leading to an enormous 1.4 million square foot area of data centre. The lobby is the main highlight of the building, highly unusual and striking entries to a data centre. Considered one of the largest centres worldwide, it is also the roundest data centre with the majority of space being dedicated to racks (co-location), suites (caged) and dedicated data centre real suites.
Data Cave
Data Cave in Columbus, Indiana, USA is an 86,000 square foot data centre durable enough to withstand the onslaughts of some of the most fearsome mid—western tornadoes. The 4.5 million pound roof is eight inches thick with reinforced rods to stiffen it. The roof has no edges that the powerful winds can grab hold of and lift off. The roof is free of equipment that can generate resistance. The state of the art facility provides comprehensive Tier IV compliant services.
The Green Mountain Data Center
The Green Mountain Data Center is currently under construction with an anticipated end-2012 finish date. The centre is being built inside concrete buildings on an Island in Norway. The construction is the stuff that spy movies are made of, with access to caves that were once store houses for NATO's ammunition supplies. 75,000 square feet will be constructed first and 43,000 square feet in the second phase. Naturally cooled water will help the centre to save on power consumption.
Most data centres in operation today are based on either three or four tier networking structures made up of access layer switches, core switches and aggregation switches. With server virtualisation technology expanding and virtualised desktop infrastructures or VDIs, cloud computing, mobile access devices and distributed applications continuing to cause a shift in network traffic patterns, changes in data centre structures are already looming on the horizon.
Photo by GrigorPDX
Guest blog provided by 34SP providing secure and reliable professional website hosting solutions and server packages.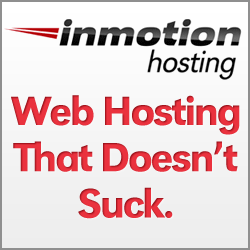 Tags: data centres