Ask any powerhouse web design team about the secret to their success and you will find that communication is at the top of the list. Open communication among partners and departments in any business is essential, especially for web designers and developers. These professionals in particular need to clearly express their ideas to a team. The recipe for success is simple. Keep everyone talking amongst each other and the productivity and creative juices will flow. Let's look at some useful tips to help your web design firm open the floodgates of communication.
1. Hold Scheduled Meetings
Working alone as web designer is completely different from working with a team. You have ideas, as do your teammates and it is important to schedule meetings to congregate those ideas. Meetings that last between 30 and 60 minutes are effective although the time is not as important as ensuring that everyone's ideas have been expressed and discussed. Meeting frequency will vary depending on the project but once or twice per week works well for many web design firms. Try different schedules until you find the right fit. You may want to hold quick 20-minute meetings every day. Also, try to hold meetings in the same area each time. A familiar space helps the team feel more comfortable and encouraged to join the conversation.
2. Role Segregation
Each member of your web design team should have a specialized role in one area or another. Role segregation helps to prevent burnout among team members with too many responsibilities. It would be great to have one person handling the backend coding, HTML and design but it could be too much for one person to effectively manage. Try to contact all members of the team at the time of accepting the web design project. Organize and assign roles to members during a sit-down discussion and have the team review the details of the project.
3. Keep the Team Updated
It is important to always keep your team updated, even if it operates remotely around the world. Skype, Google Chat and other free instant messaging services make communication simple. You can also transfer project data and files with ease. Web design teams can also make great use of online workspaces. Aside from keeping everyone on the same page, online workspaces can serve as live demos to model finished projects to team members and clients. Online workspaces also make small changes easy to update and change.
Akesh Gupta is President of Light Speed Solutions. Light Speed Solutions is a software development company specializing in mobile application development and web design services.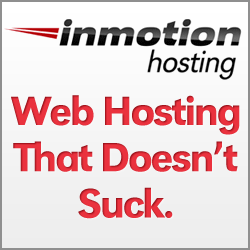 Tags: web design