Author Jeffrey Veen once wrote, broken business models cannot be fixed by good design. The same is true for webinars. The best design can't fix mistakes like lack of preparation, failure to test the audio, and covering awkward nervous moments with unnecessary banter or chitchat.
People host webinars for a variety of reasons. Some of them include: launching new products, hosting an online course, or an online training session. Regardless of why you are hosting the webinar, you undoubtedly want it to be as well-received as it is attended. Anyone who has ever attended a bad webinar can attest that the experience implies that the event had a bad host. No one wants to go through that kind of embarrassment.
There are a variety of online services to help you conduct a professional webinar, but no matter what special features they offer, they can only go so far giving your webinar a professional aura. The rest – the planning, the timing, et cetera – is completely up to you! The following 5 tips can help you prepare for internet web conferencing in a way that delivers a positive experience to your audience while ensuring that you look like a professional host.
Internet Web Conferencing
1. Prepare in advance. No amount of professionalism during your event can make up for lack of preparation beforehand. When creating a timeline or schedule, allow space in the weeks beforehand for publicity. Send invitations with enough time for guests to RSVP. Do a trial run a few days in advance so you have time to fix mistakes or make changes. Practice, especially if you're nervous about hosting or have never done this before. Experiment with the various features offered by the equipment for your internet web conferencing. Take notes, and watch tutorials even if you think you have the hang of it. Knowing how everything works before the event happens gives you a better chance of getting through the event without having to pause and fix something.
2. Look professional. Author Nicholas Sparks once said, – It's the first impression that will either open the door or close it. It's that important, so don't mess it up. – This is where practicing your webinar a few times will come in handy. It will give you a chance to know how you appear on screen.
3. Sound professional. This goes beyond pre-webinar testing to make sure everyone can hear during the event. Start strong with an upbeat attitude, and let your audience know upfront what information you will be covering in the session. During your internet web conferencing event remember to be articulate and smile. Keep an even pace – timing is everything. If you're nervous and sweating bullets on your side of the screen, the audience should be the last person to know those details.
4. Consider a co-host. Having a co-host is more than just having a helping hand during the webinar. It allows you to have someone to help test the audio and video before the event. A co-host can greet attendees as they log in and remind them about any pre-event information, as well as keep a record of who is in the audience and a queue for a question and answer session at the end of the webinar. Webinars that are interactive are almost always more interesting than ones that offer the audience a chance to listen as their host drones on and on.
5. Follow up after your internet web conferencing event is finished. Just because the webinar is over doesn't mean your work is done. Remember to send a thank-you to each member of your audience. You might also wish to send out a survey. Feedback from this event provides invaluable information that could help improve any webinar you might hold in the future. Remember to send these things to your audience within a day of the event while it is still fresh in their minds.
Eliminating things that might go wrong and taking steps to prevent common mistakes helps you accomplish hosting a webinar that is sure to be a great experience for both you and your audience. If you recorded your internet web conference, then you might consider hiring someone to provide you with a written transcript of the event. Materials such as a recording or written transcript allow you to share your webinar with missing audience members or easily refer back for future reference.
William Barcelon is the brainchild behind Web Conference Classroom, which offers webinar software created to make life easier for business owners to communicate with their staff through web based video conferencing. Barcelon lives in Woodcroft, a suburb of Blacktown near Sydney, Australia. While members of his community are from varied ethnic backgrounds, Barcelon's own family is spread out across Australia, the United States, and Canada. He and his wife Flo keep in touch with them using Internet software for phone and video calls.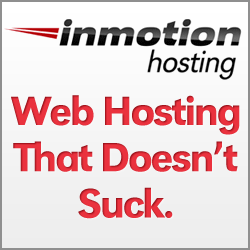 Tags: professional webinar