Thanks to Ladbrokes for this tongue in cheek guide of what not to do…
WordPress blogs are easy, manageable and free (or very affordable if self-hosted) for everyone to use. The WordPress platform is being used more and more by businesses and private individuals who want to be noticed online. With good SEO (Search Engine Optimisation) practices, regular updates and comments from readers, these blogs will get a good ranking in search engine results when potential customers do online searches.
But how do you drive your blog into the ground and make it a spammers dream? Adhering to the following will help you make this perverse dream a reality (or give you a checklist of things not to do!)
Guests
Your first step on the path to ruin is to allow guest's logins onto the blog. This enables people to write their own posts, full of the backlinks they so eagerly seek. You will find there is a lot of plug-ins available for WordPress sites, many of which will enable you to convert your blog to a member's blog. This will make it easier to allow guest logins with posting privileges (without a review stage) and community involvement, thereby allowing more content to be updated on a daily basis, increased comments on blogs and a higher number of follow up comments, which is exactly what you want when ensuring your WordPress blog is a spammers dream.
All of these things will increase your blogs visibility, but also make it an interesting read for anyone who happens to visit your site (if it doesn't happen to already be about pills, porn and poker). You can exasperate this by allowing people to comment on posts without a login. The aim of most blogs is to attract as many people as possible, and the more people you attract the better ranking your blog will enjoy. Your own blog needs to be updated on a regular basis to keep your followers interested and what better way than to allow carefully vetted guest bloggers.
Comments
The next step is to remove the anti-spam measures in your commenting section. Spam is controlled through plug-ins such as Akismet, you will want to reduce this by removing the anti-spam comments completely. Blogs featuring commentluv are heavily targeted by spammers (it offers precious dofollow links) using automated software.
If you are still in control of your own blog after doing these things, bear in mind that WordPress does have certain rules and terms of use which you must ensure are followed, they are very quick to suspend or close accounts which do not meet their terms of use. You will need to be able to remove unwanted comments easily ensuring you do not breach any rules. Self-hosted WordPress is another game, however.
A normal webmaster would say you should encourage your community to write comments and follow up on the comments. This will lead to online community involvement, but also get readers and followers interested in the blogs and what people have to say. The spam-friendly webmaster, however, believes it doesn't matter what your blog is about – if you ensure that there are comments (on anything) on the blogs and these comments are followed up on, then you can increase your rankings simply by increasing the number of words on a page.
A Word on Updates
The biggest advantage of a WordPress blog is you are not required to do the updates offered to you. Once you have your blog running as you wish, take careful consideration of the updates offered to you to ensure they don't change anything in your blog. These updates often include spam filters, security and other updates, which can remove all the hard work you have done to ensure your WordPress blog is a spammers dream. So don't update.
Remember to follow the WordPress terms of use guidelines at all times to ensure your blog isn't suspended or your account isn't closed when opening up access to guests. It's a tightrope, but someone has to walk it.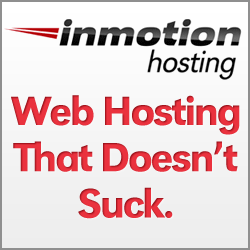 Tags: wordpress blog