I think that some domain registration companies are stealing good domain name ideas that people checking but do not purchase.
Although it has never affected me but I would like to bring it up because I was telling my friend not to look on any domain name until he has decided to register. My friend asked me why?
I explain to him that I think some domain registration companies having someone dedicated to scooping up good domain name ideas that many people look up but did not buy. The expenses is cheap as it would only cost like $10 an hour to hire someone to sit in front of a computer and screen through the domain names which could potentially be worth thousands or even millions.
Perhaps the good domain names get put on a list to be registered in a few days if they have not already been? Even if they only get a small percentage of them I am always paranoid about it. However I am always high and paranoid or maybe this is common knowledge and my worries were right all along?
I ever heard that in the market, Network solution and DomainTools were known to do this. If you queried any unregistered domains it would automatically register the domain if it was unregistered. Not sure if they do this anymore but I'm almost positive it still goes on. Accredited registrars have something where they can register a domain for like 72 hours and drop them if they aren't getting traffic or inquires on them for pennies on the domain.
My friend told me that actually this has been discussed at length on some of the domain forums and the consensus was that yes, many of the domain registrars do (or at least did) grab your searches if you do not register them. Quite upset basically. So I have stayed away from doing searches from those registrars. Godaddy has been pretty good for searching but I haven't had any swiped there.
The other friend told me that it did happened to him earlier this year. He got his domain name steal away by checkdomain.com. Thus what he advice is better stay away from checkdomain.com as they are a register.com partner.
Until now, we know that there is an entire industry of companies that snap up unregistered domains in bulk that unsuspecting users submit to sites like checkdomain.com to see if they're available.
Perhaps in the past if you are using "chuck's domain depot .com" or something where that is the purpose of the site but there are so many queries now that it does not make any sense to. They make enough money off of holding on to expired domains that they do not need to focus on random searches.
On that note, you might noticed that 1and1 will re-register some of your domains (in their own name) that you have through them if you turn the auto-renew off just before it expires. Then they just park these domain names with Sedo. This may be a glitch because a lot of the domain names that you let expire isn't going to be bought by anyone else.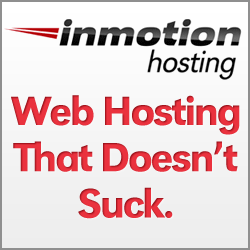 Tags: checkdomain.com, Domain Name, domain registrar, domain registration companies, domain tool, Expired Domain